We meet every need & budget!
Our rates are very reasonable, you just pay for what you need. Your rate will depend on the size of your dog, the number of dogs and the size of the yard. In the case of more public areas, the amount of dog traffic sets the rate. There are no contracts and you can cancel as late as the day of service, provided we are able to contact our scooper to reroute him in time.
Guaranteed
if you are not completely satisfied with the job we do, we'll come back and do it until you are.
Our Services
We will service your space daily, weekly, monthly, or just when you are hosting a special event.
Year Round
Yes, we are year round. As long as your dog is out doing his business, we are out doing ours.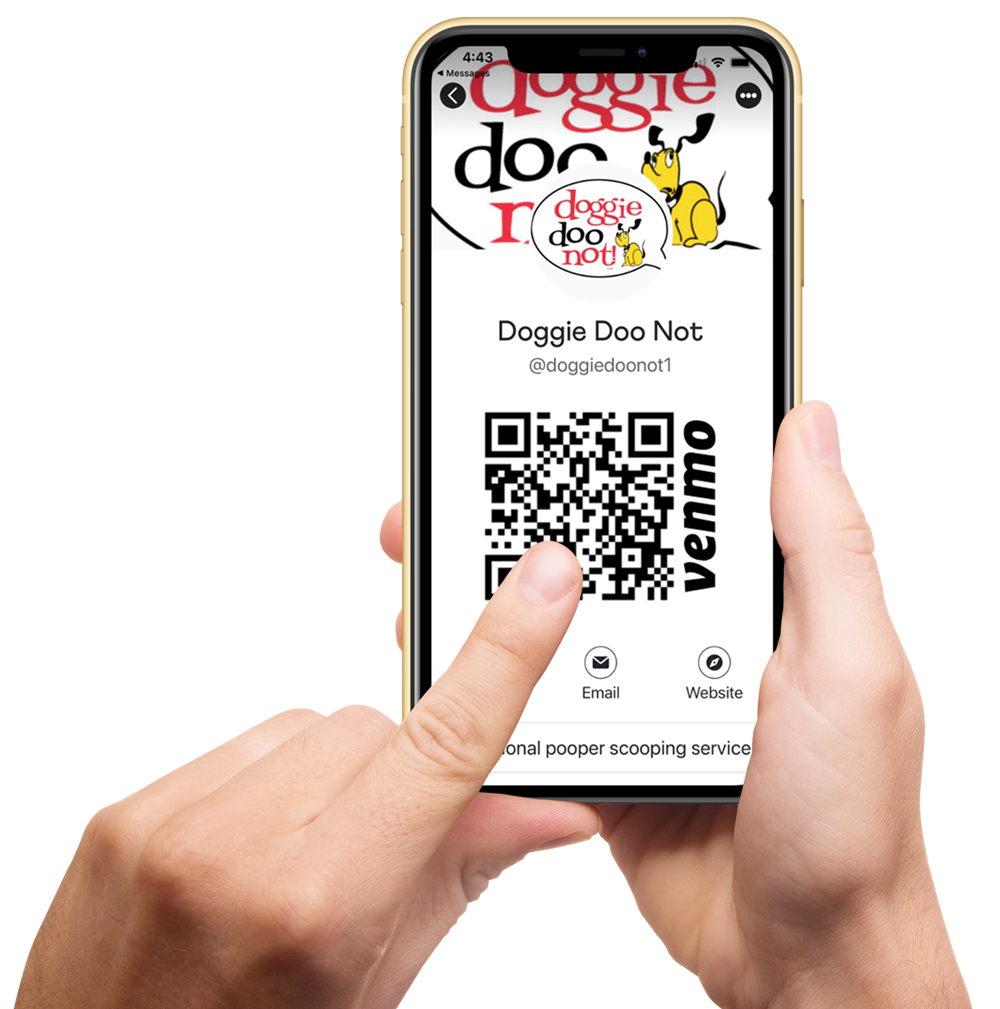 Now accepting Venmo payments!
Did you get an invoice? Want to pay via Venmo?
Be sure to include your name in the account in your payment. Thank you!
@doggiedoonot1 or click here for our

Venmo Profile
"We hired Doggie Doo Not! to keep our yard clean of unsightly doo from our two dogs. What a great job! Now there is never an unsightly mess and I get friendly service all year round."
– S.S. from Greenwich, CT
Did you now that...
4 out of every 10 households in America own a dog. In 2017 we owned 89.7 million dogs 45% of them were big dogs.
The average dog excretes three-fourths of a pound of waste per day — or 274 pounds of waste per year.
Dog feces carry bacteria that can cause diseases in humans, especially children. Left to decay in the grass and on sidewalks, the feces run into our streams, lakes and seawater, causing massive pollution.
Your dog's waste certainly isn't sexy, but it is a part of your pet's daily life. As concerned citizens, good neighbors and conscientious parents, we need to start with our own pets and clean up after them.
Every pet owner can make a big difference.
"I was always the one to clean the back yard. It was last on my "to do" list. We have a pool in the back and two grandkids. My Frenchie had a bit of "doo snacking". It is so nice to have a nice view of the yard and no more worries! Doggie Doo Not! has added to my peace of mind."