About us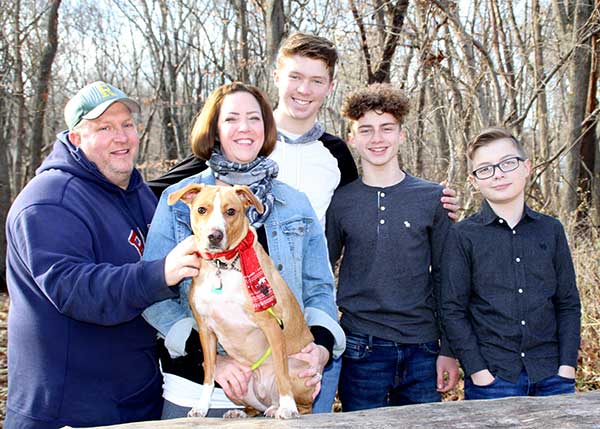 Tom and Ashlee Nestor were dating at the time their new business was just a vision. Tom had a successful landscaping business (Mulberry Landscaping) and Ashlee was working full-time as the Director of Community Planning and Agency Relations for the United Way of Greenwich.
Tom's complaint about the havoc dog waste was wreaking on his lawn equipment, got Ashlee to thinking. There was a business opportunity here that everyone else had just been stepping over.
So in 1999 they announced the birth of Doggie Doo Not! to very skeptical family members and friends. "You want to pick up what?" "No one will pay you for that". And "You have a master's degree!" But despite all the nay sayers, the two knew they were on to something that could work. So, they sent out a mailing introducing their service and waited. The next day the calls started coming in.
For the first couple of years Ashlee "scooped" after work and hauled the waste away in the trunk of her Honda Civic. But, despite their humble beginnings, the dynamic duo's high standard of customer service and commitment to performing a job well-done, created a buzz around Doggie Doo Not! that started the company growing. Almost immediately, the two were able to start putting money aside for their wedding and to take Ashlee off the after-work schedule by hiring an employee. And then they acquired their fabulous yellow Doggie Doo Not! truck. Today the service has grown to cover customers throughout Fairfield and parts of Westchester Counties and includes scooping of town parks, corporate complexes, dog runs, as well as residential yards.
Now married and parents of three very active boys, Aiden, Declan, and Ronan, the Nestors truly have a family business in Doggie Doo Not! They look forward to the day when their sons join dad as a scooper and the heirs to the Doggie Doo Not! empire, continuing in the Nestor "Entre-manurers'" spirit.
"Very valuable service. I'm glad I found you - or you found me."